A Night of Dance and Poetry Celebrating Peru's National Writer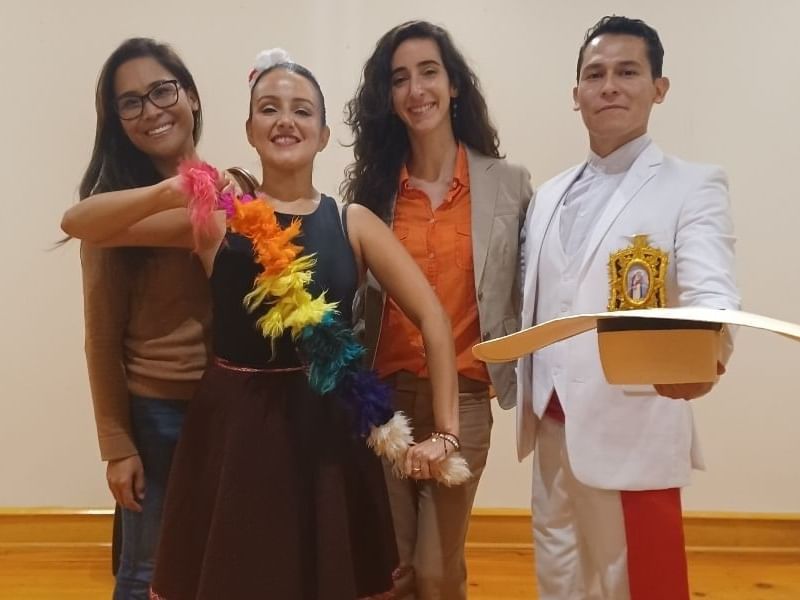 To say that César Vallejo was a great Peruvian poet, writer, playwright and journalist is putting it mildly. Although César (1892 to 1938) only published two books of poetry in his lifetime, Martin Seymour-Smith, an esteemed authority on world literature, called Vallejo 'the greatest 20th century poet in any language'.
We had the chance to celebrate his work through song, dance and writing when hosting the fourth Congreso Internacional Vallejo Siempre, an annual conference where academics and experts from across the globe discuss the work and legacy of the laureate. It's no small wonder this congreso is solely focused on him for the fourth year in a row, with Vallejo's extraordinary leaps of language eschewing tradition and allowing for plenty of interpretation.
At a cursory glance, César's work often paints a dark portrait. As a child, Vallejo witnessed firsthand hunger, poverty and social injustices as a native Peruvian living in Santiago de Chuco. Yet, his work can also evoke resilience, hope and love.
As Laurie J. Lomask, Professor of Modern Language at BMCC and this event's organizer said, "Hearing his works interpreted and read aloud transformed them into a source of resilience."
This event thus reflected the spirit of New York City, which was devastated by the pandemic yet reincarnated to full life thanks to the human spirit. A unique aspect therein was having women read César's poems alongside their own. They took on a different cadence, meshing with the poets' own worldviews and literature, then forming a bridge between the 19th century and today.
Speaking of worldviews, the conference was a hybrid, allowing presenters from the Ivory Coast to Queens to virtually share their varied cultural lenses of the literature.
On the second night of the conference, the second floor of the Roger Smith Hotel was awash with the sights of dancers in traditional dresses spinning to the Marinera (Peru's national dance) and knocking the floor to the rhythm, all while attendees ate Lomo Saltado (a salted beef staple) and listening to traditional music from the Andes. The folkloric, high-pitched music blended with the recitation of Cesar's illuminative work once again morphed the host hotel into a cultural beacon of light.
A big thanks goes out to the NY City Artist Corps which not only provided a grant for this event.