Five 2021 Michelin Starred Restaurants in Midtown East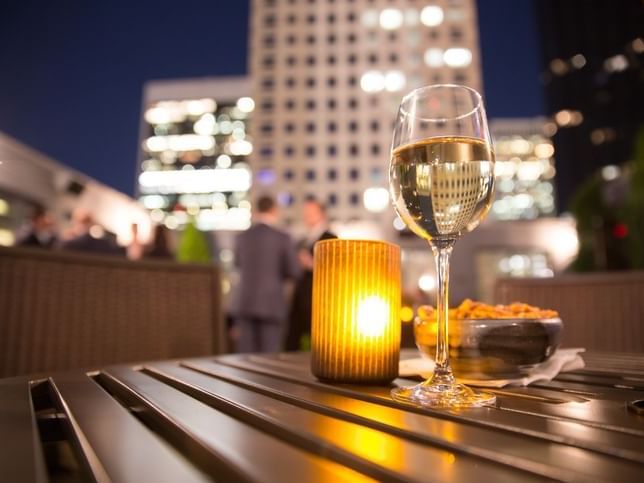 Despite it's predominance in Europe, when you're in Midtown East, you only have to walk a couple of blocks to eat at these coveted gold standards of culinary excellence. In case you are looking for a special occasion restaurant, here are five close by.
Sushi Amane (One Michelin Star
This no-frills, eight-seat restaurant, located in the basement of MIFUNE (another Japanese restaurant), is considered the ultimate Tokyo style sushi experience in NYC. The sushi looks deceptively simple (you won't find any fusion Dragon Rolls here), but it makes up for the lack of flair with impeccably sourced fish, straight from Japanese waters and masterfully prepared by chef Shion Uino.
245 E 44th St. | 212-986-5300 | https://www.sushi-amane.com/
The Modern (Two Michelin Stars)
If the Museum of Modern Art isn't enough to whet your cultural appetite, try Modern restaurant, which offers a scenic view of the museum's sculpture garden. As the name suggests, the restaurant specializes in contemporary cooking, with a constantly evolving seasonal menu, along with an award-winning wine list.
9 W 53rd St. | 212-333-1220 | https://www.themodernnyc.com/
Aquavit (Two Michelin Stars)
The restaurant that brought Nordic food to global fame nearly three decades ago still retains its culinary excellence and uniqueness, as evidenced by the Two Michelin stars awarded to its new chef Emma Bengston (only the second woman in the US to get that accolade). Gastronomes will revel in the New Nordic cuisine which combines local, natural and seasonal ingredients.
65 E 55th St. | 212-307-7311 | https://www.aquavit.org/
Caviar Russe (One Michelin Star)
As you might guess, the restaurant has a strong bias towards caviar (and also distributes it). The unparalleled roe selection includes the extravagant Authority Plate with all of their selections served by the spoon.
538 Madison Ave. | 212-980-5908 | https://www.caviarrusse.com/
Gabriel Kreuther (Two Michelin Stars)
Renowned chef Gabriel Kreuther's eponymous Midtown restaurant focuses on Alsatian cuisine and arguably concocts the French specialties better than the region itself. You'll love the ambitious yet rustic fare, including applewood-smoked bacon tarte flambée and hay-smoked duck breast.
41 West 42nd St | 212-587 5826 | https://gabrielkreuthernyc.com