Five Breakfast Spots in Midtown East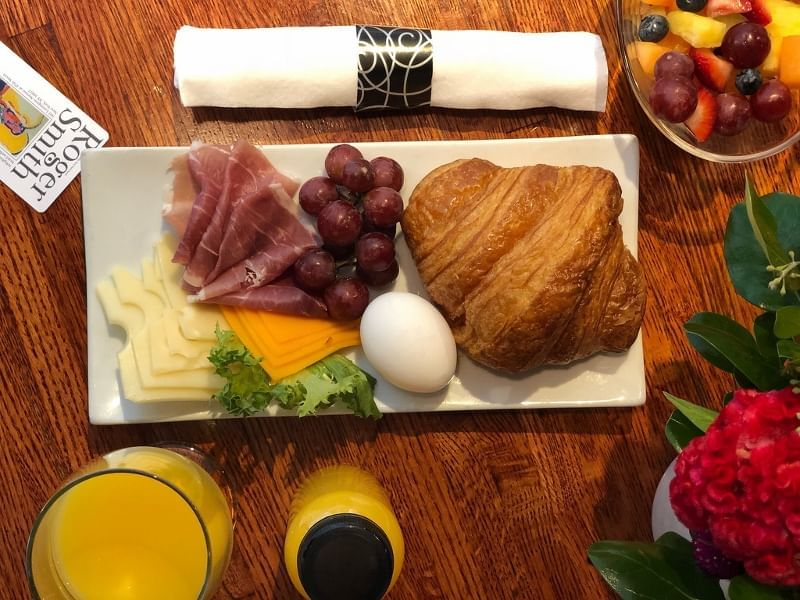 Concerned about what's still open in Midtown East? Thankfully, the Roger Smith Hotel is blessed with a plethora of incredible morning meal options, ranging from Danish baked goods and bagels to proper, protein-rich breakfasts.
Just a block away, Danish-style, handcrafted baked goods include egg rolls and savory pastries along with singe-origin coffees and dine indoor availability with a sense of Hygge (meaning roughly 'comfortable conviviality').
518 Lexington Ave
Monday-Friday | 7am to 7pm
Saturday-Sunday | 8am to 8pm
With indoor and outdoor dining in a cozy atmosphere, we recommend the rose berry waffle or the M&M skillet as well as some of specialty drinks like the rose matcha latte.
941 2nd Ave (at the corner of 50th St.)
Daily | 8am to 5pm
Despite there not being any indoor or outdoor dining, this place has been voted as the best bagel spot in the city for over four decades; While they offer almost every time along with any spread imaginable, just be sure to go early to avoid the lines.
831 3rd Avenue (between 50th and 51st St.)
Daily | 6am to 4pm
Inspired by the cafés of Tel Aviv with ample indoor and outdoor seating, here you can find healthy options like gourmet granola and shakshuka.
564 3rd Avenue (at 38th St.)
Monday-Friday | 7am to 6pm
Saturday | 8am to 6pm
Sunday | 8am to 5pm
Don't let the 'little' fool you; this Australian-run and inspired spot is for heavy-hitting breakfasts and award-winning coffee options, all amidst a chic, industrial interior.
570 Lexington Ave (at 51st St.)
Monday-Friday | 8am to 4pm