Five Fun Kid-Friendly Food Spots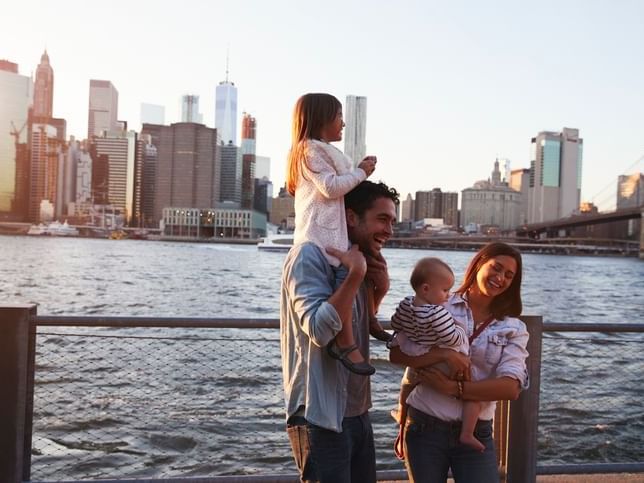 NYC is a foodies' paradise and it's also a family friendly food haven. There's a plethora of restaurants in Midtown Manhattan where kids of all ages are welcome with open arms. Here are five that we know you'll like.
1515 Broadway
Junior's is an NYC icon known for having the best cheesecake in the city – a sure bet to please any kid. It also offers a Junior Menu (under 12 years old), delicious BBQ and family friendly décor, all without denting the wallet.
102 W 73rd St
This Alice in Wonderland-themed shop caters to kids with performances and entertaining staff. You'll also enjoy the tea service and nostalgia.
100 W 82nd St
Blending Japanese food with sizzling tableside performances, don't miss out on the family friendly group packages (available from 1-4pm) and treat yourself to a sake tasting combo.
American Girl Place New York Café
75 Rockefeller Center
Where an imaginary BFF can sit in its own seats as you all enjoy selections that appeal to girls and grown-ups alike. With its ideal shopping location, also check out the massive doll shop, saloons, special events and more.
841 Broadway
This chocolate-themed emporium isn't your ordinary dessert spot, with unique twists like chocolate-dusted waffle fries and a dessert pizza. Even the ceilings have chocolate-filled pipes!