Five Stellar Broadway Shows That You Can See Today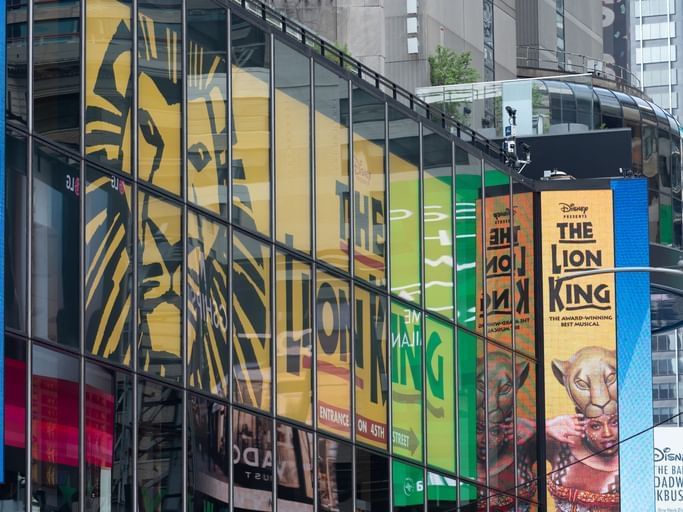 The curtains are finally open on Broadway after being closed since March 2020. Producers have been chomping at the bit to premiere, offering a bevy of shows from star-studded dramas to family-friendly blockbusters.
The Book of Mormon
Eugene O'Neill Theatre
Runs November 5, 2021 to December 31, 2021
Crafted by Trey Parker and Matt Stone of South Park fame, this joyfully outrageous and clever performance weaves a hilarious yet thought-provoking tale of two mismatched Mormon proselytizers in Uganda.
Hamilton
Richard Rodgers Theatre
Running now to December 31, 2022
The fascinating history of Founding Father Alexander Hamilton (who dueled with Vice President Aaron Burr and founded the New York Post, all while forming the United States) is imaginatively retold through hip hop in composer-lyricist star Lin-Manuel Miranda's show.
Harry Potter and the Cursed Child
The Lyric Theatre
Running November 12, 2021 to December 31, 2022
Return to the magical world of Harry Potter with a great performance for kids and adults alike. It's set two decades after the final chapters of J.K. Rowling's book series, with millions of dollars spent to transform the Lyric Theatre into immersive experience for this spellbinding tale.
Waitress
Ethel Barrymore Theatre
Running now to January 9, 2022
The story of Jenna, a waitress and expert piemaker, who dreams of a way out of her small town and rocky marriage bakes together humor, dark emotion and uplifting feminism. The Tony Award-winning musical is back for only a limited run until January.
The Lion King
Minskoff Theatre
Running now to December 31, 2022
Disney's mythic and captivating tale is combined with an Elton John and Tim Rice score for a head-bobbing show that all ages will enjoy. The elegant puppetry, elaborate costumes and African rhythms will have you feeling 'Hakuna Matata'.