Introducing our Deluxe Room Options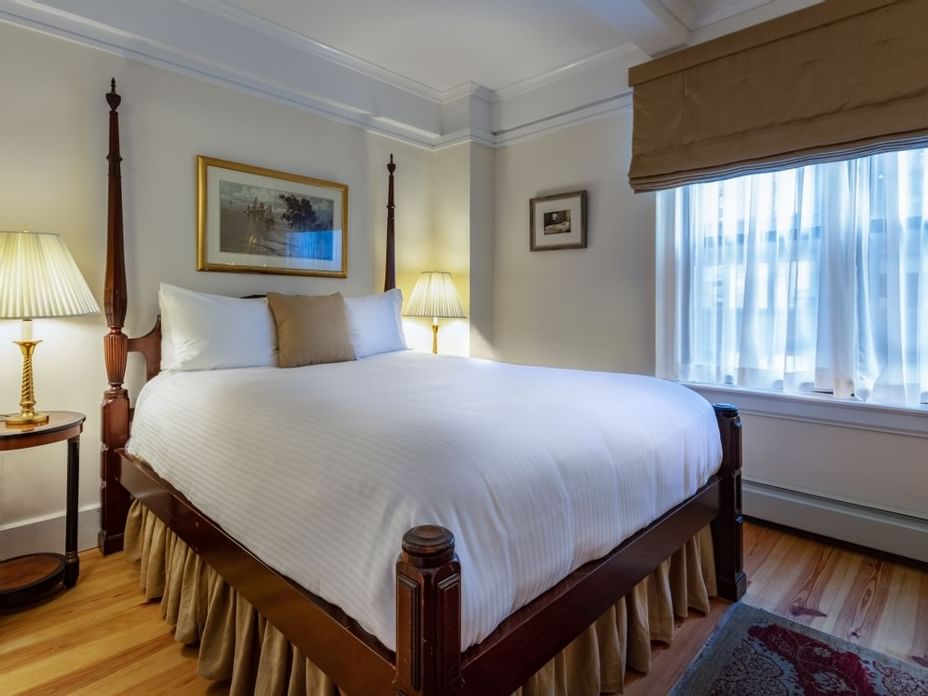 We're excited to offer our new, deluxe room options as your reinvigorated NYC pied-a-terre. Step into a welcoming environment that's more than just a space to drop your bags. With Old World comfort and charm, our room options are notably large for Midtown Manhattan, and are individually furnished and decorated with hand-selected artwork.
If you're a solo-traveler or couple, relish in our Deluxe Queen, with wooden or newly renovated carpet floors and artistic hand-carved marble bathrooms. Likewise, our Deluxe Double is perfect to enjoy on your own, with a family or group of up to three guests.
Although each room is uniquely designed and decorated to feel like a private apartment, you'll always find comfort in our revamped amenities: in-room libraries, live plants, high-speed WiFi, televisions, artisan bath provisions by Beekman 1802 and Nespresso with assorted gourmet coffee and tea selection.