More Than a Desk at the Library Lounge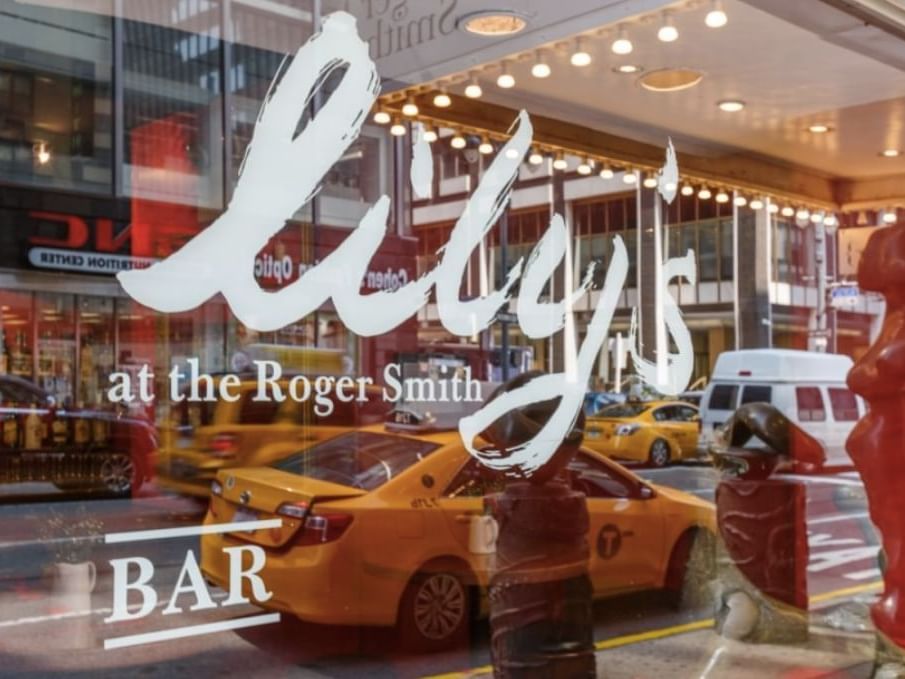 Now that the pandemic is in the rearview mirror, we ask: is commuting also a thing of the past? Maybe, maybe not, but our bet is on New York, and an unwavering revival to commerce and the arts throughout the decade ahead.
People will always want to be a part of it (as Chairman Frank once sang), and it's our duty to give visitors to Midtown Manhattan a great place to work and to be inspired. With this as our initial push, on the ground floor of Lexington Avenue, we've reinvented Lily's Lounge as a work hub in partnership with KettleSpace, an online, hybrid workspace for teams and solopreneurs.
As Midtown East's veritable art hotel, the Roger Smith Hotel welcomes all creatives and anyone else in need of a desk or table. Mere blocks away from Grand Central, we're offering private desks in Lily's (bookable by the hour, half-day or full-day) as a quiet respite juxtaposed with bustling street views, an armada of books and curated artwork.
Picasso once said, "The artist is a receptacle for emotions that come from all over the place: from the sky, from the earth, from a scrap of paper, from a passing shape, from a spider's web." If you liken yourself as a Picasso at heart, then let us be your muse.
And for those looking for some additive inspiration, Henry's Rooftop Bar is one elevator ride away. Or, if you're looking for a collaborative space to also hang your hat, check out our new Executive Office Suites offered a very generous nightly rate.