Recapping "New Cuba" with Artist-in-Residence King Klavé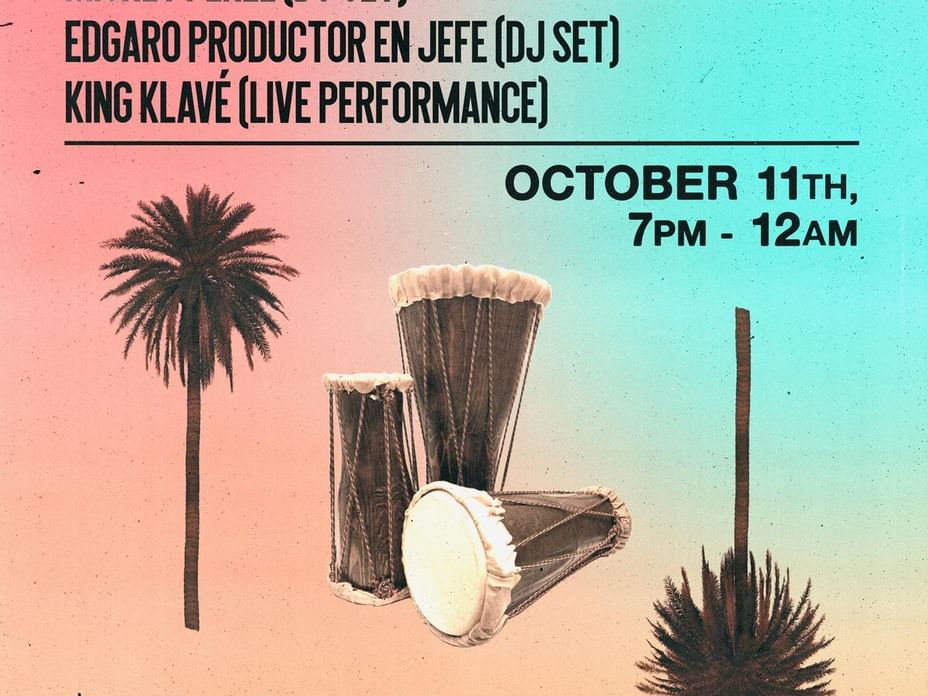 The slow crescendo of a piano loop mixes with Afro-Cuban clave percussion creating a sound that is straight from Havana. Then, dark electronic synth blends entered the musical foray, along with rapping from the Wu Tang Clan.
On Monday, October 11, 2021, The Penthouse on the 16th floor of the Roger Smith Hotel hosted the event entitled "New Cuba," a night of Cuban Exploration meshing of influences and of voices into a great cultural melting pot with three critically acclaimed Cuban musicians.
Headlining was Amaury Acosta – also known by his stage name, King Klavé – a Cuban American as well as an experimental multi-genre composer, producer and electronic musician. His solo work has been lauded in The New York Times, while he has also toured around the globe at festivals and is now releasing his self-titled album that's nine years in the making.
King Klavé, an artist-in-residence at the Roger Smith, created this New Cuba that fuses traditional Afro-Cuban music with jazz, funk, hip hop, rock and electronica. His multifaceted performance matches the music as he leaps from the drums to mix EDM, then blurts out synthesized lyrics on the mic.
This is but the latest performance to stem from the Roger Smith's artist-in-residence program that allows musicians to stay at the Hotel and perfect their craft in an inspirational setting right in the heart of Midtown Manhattan.
"My philosophy is that the new music is jazz-funk. Hip hop's cousin in Africa is the godfather – the grandfather – and I'm pulling from all of these folkloric places. I'm trying to open dialogue between these rhythms that are related but then all speak the same language," said Amaury.
Also performing with a DJ set was Edgaro Gonzalez (aka Productor en Jefe), who has steadfastly become a leader for the new generation of Cuban producers and sound selectors. Edgar has worked with British DJ and BBC Radio personality Gilles Peterson on his successful Cuban collaboration albums, Havana Cultura. Performing additionally was Mickey Pérez, Chicago-born, Miami-raised and a first generation American of Cuban and Ecuadorian descent who's been actively working as a DJ since 2008.
With plenty of other artists set to perform up at The Penthouse or in other spaces at the Roger Smith throughout the winter months of 2021/22, be sure to follow the hotel's Instagram @rshotel for all the latest show announcements. And with these events running late into the evening, consider staying the night where we can offer exclusive deals when you make a private inquiry.