Showcasing Some Smaller Museums in New York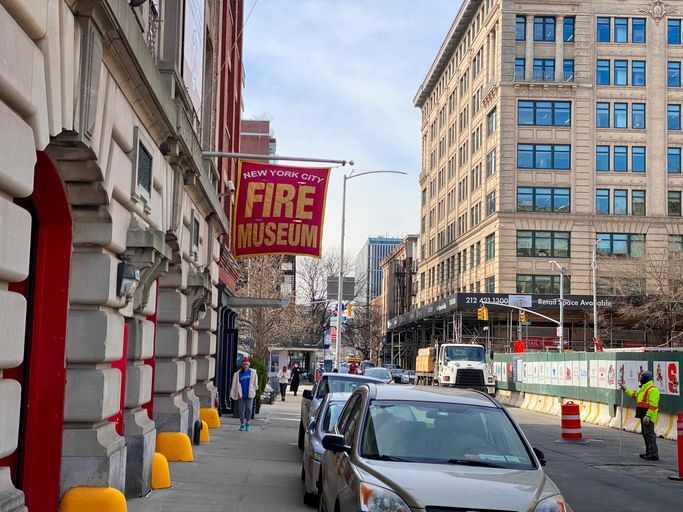 Manhattan has a ton of museums – over 100 by our count. First-timers to New York City often pick out the table names, leaving many smaller ones overlooked. And yet they are just as interesting, while not taking as long to fully see so that you can fit them in with other activities to fill your day.
Thursday to Saturday | 12pm to 6pm
39 Battery Place
Head here to learn the history of New York's iconic skyline and get an inside look at the groundbreaking technology used to construct the behemoth buildings. Also, the current Supertall! exhibition explores the world's tallest skyscrapers.
Wednesday to Sunday | 10pm to 5pm
278 Spring Street
Located in a renovated 1904 SoHo firehouse, this is the nation's largest collection of firefighting memorabilia including tools, uniforms and engines dating back to the 1800s.
Thursday to Sunday | 11am to 5pm
150 W 17th Street
This institution is devoted to the arts, culture and religion of the Himalayan region with a spiraling staircase that separates six floors of sculptures and paintings as well as the multisensory Mandela Lab.
The National Jazz Museum in Harlem
Thursday to Saturday | 12pm to 5pm
58 West 129th Street
Explore the history of the genre from where it all started and stimulate your heart and mind to the musical masterpieces. The museum regularly hosts programs like Jazz for Curious Listeners and Harlem Speaks, an interview series with artists and prominent community figures.
Museum of the City of New York (MCNY)
Open seven days a week | 10am to 6pm
1220 5th Ave
Explore New York City's rich and storied history through over one million items of photography and art dating back centuries with exhibitions covering an array of themes and time periods.
Thursday to Sunday | 11am to 5pm
1230 5th Ave
Just a one-minute walk from the MCNY is a wonderful showcase of Latin American and Caribbean artists. You and your family can also experience myriad events, including educational and community programs.