Tales from the War Room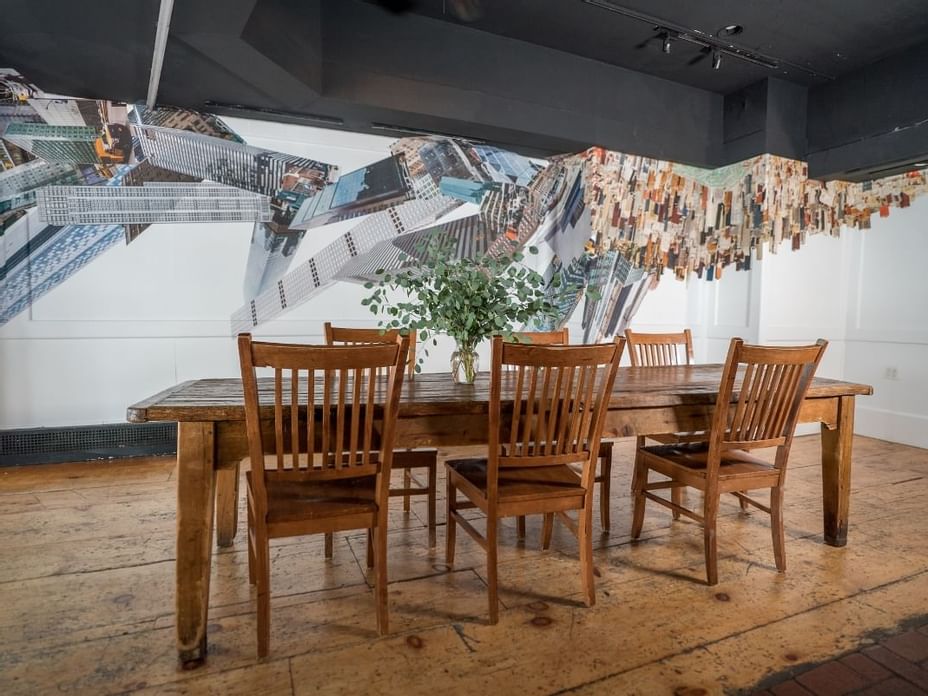 A rolling hospitality cart is synonymous with bringing care, service and (often) beer to valued guests. Yet what if instead of bringing NYC's refreshments to you, the hospitality cart brought your visions, insights and invigorating discussion to the world?
Replace the food trays and ice bars with a vinyl record player, cameras, recording equipment and high-end podcast tech, and you have a new paradigm. (Don't worry, we're still bringing the beer!)
John Knowles, Director of Public Spaces at the Roger Smith Hotel, refers to this concept as the rolling 'war room'. In his hotel office – filled with guitars, vinyl records and littered to the brim with Post-It notes on how to pivot during Covid – he's now sharing his insights (and yours) with the world.
John is hosting podcasts with the best and brightest in the hospitality industry – city experts, creatives, and all the eclectic guests and artists-in-residents at the Roger Smith.
The podcasts illuminate the evolving culture, recovery and ideas to make NYC's lights brighter. A writer-in-residence discussing how to bring hotels back to life with a hotel expert. A musician discussing new ways to help revive the city's artistic scene with a world-renowned expressionist NYC artist.
We are not just a hotel, but a place for people to exist in all their creativity. Contact us today to learn more about this podcasting opportunity. We can offer interviews with John Knowles, help with promotion and content concepts. We'll allow you to stream your own ideas to the world or introduce you to other artist/entrepreneurs-in-residence to bring magic and innovation to the world.