Who is Roger Smith? The Evolving 100-Year Legacy of An Idea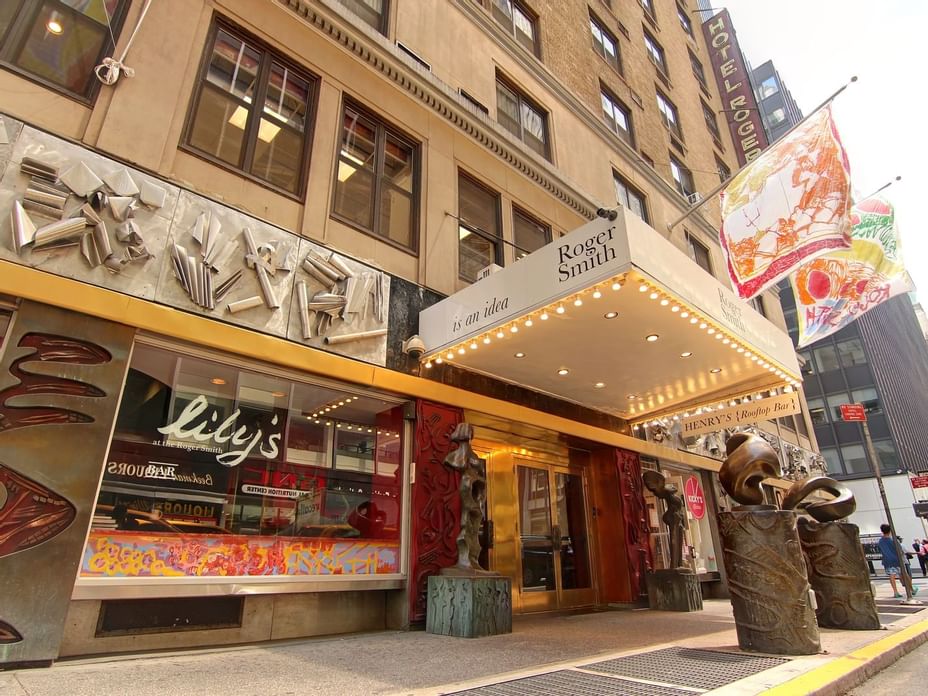 When you walk past 47th and Lexington, amidst NYC's iconic skyscrapers, Grand Central and landmarks of the world, you'll see the tagline 'Roger Smith is an idea' nestled near bronze sculptures with a neon green-glowing 'R'.
Since its founding in 1926, Roger Smith has personified many things to many people. And it always will. But one way we look at it, reflecting on the pandemic, is that the "R" symbolizes Roger Smith's Resilience, Revolution and constant Retransformation.
One of the longest-running family-owned hotels in Midtown, The Roger Smith Hotel has maintained a distinctive, authentic identity in the heart of one of the most fastest evolving cities in the world. The resilience of the classic, prewar building amidst nearby modern architectural monoliths is palpable. Onlookers and guests can envision the real Roger Smith, a Don Draper creative wandering its halls and pondering the next world-changing idea while smoking a pipe. And soon they'll realize they are all Roger Smith.
"When Bob Dylan wrote "Like a Rolling Stone," he wrote all the lyrics on a piece of paper, which was Roger Smith stationery from our Washington, D.C. property at the time," says Hotel CEO and Artist-in-Residence James Knowles. "If Gertrude Stein were alive today, she'd be a core member of the Molly Barnes Brown Bag bunch. The famous art critic would have presented and schmoozed with some 400 contemporary art dealers, curators, critics and artists at the eclectic Roger Smith Hotel."
Roger Smith personifies a century of creativity. You can't physically touch him, though. Roger Smith is an idea you feel the second you step inside. The neon lights are on; a beacon for all creatives, travelers and eclectic guests to call home.