Why Midtown East is a Fantastic Family Friendly Tourist Destination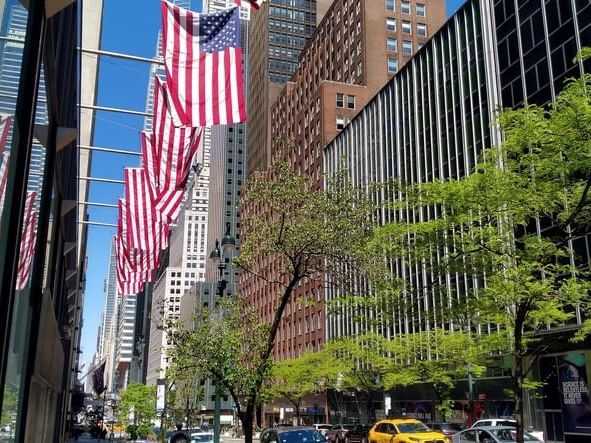 Manhattan has over 50 different neighborhoods and each has its charm. Quieter than one might think, let's take a moment to highlight what makes Midtown East so great, especially for families visiting NY.
First to note is that properties like our own are steps away from Fifth Avenue and Broadway or a short cab ride to other hotspots like the Central Park Zoo and the American Museum of Natural History. While the shopping opportunities tend to lean towards the direction of Times Square, the upscale residential feel of the eastside serves as a respite from all that noise. So, if you want to be close to some of NYC's best attractions but also desire a calm home base for yourself and your kids, avenues like Lexington and Park are surprisingly serene.
Then there are the hidden gems firmly in our neighborhood. To start, Midtown East has great restaurants spanning the gamut of global cuisines, yet seldom has long lines and wait times. Local favorites include Barolo East offering traditional Northern Italian cuisine and Socarrat with its authentic paella.
Whether for a nosh or a gift, treat yourself to our neighborhood's specialty shops, including Australian-inspired unique espresso drinks at Little Collins or cheeses from around the world at Ideal Cheese Shop.
Outside of the shopping mecca that is Fifth Avenue, there are a bunch of options firmly in Midtown East. Luxury brand stores such as Eileen Fisher are less than a ten-minute walk away from the Roger Smith while boutiques like DIGS, offer a curated selection of European-styled chic clothing.
For parks, Midtown East has a few mini-oases such as Greenacre Park, a Japanese-inspired pocket park with a waterfall and honey locust trees, or Peter Detmold Park in Turtle Bay, located under a cliff with expansive views of the East River, Long Island City and the United Nations.
As for culture, there's some streetscape artwork to make a good walking tour, including the explosively versicolor Street Art for Mankind's mural series, as well as a few lesser-known museums like SPYSCAPE, featuring espionage-themed exhibits designed by superstar architect David Adjaye.
There's lots right in our backyard for you to discover, and yet one more reason to visit Midtown East. If you need a specific recommendation, you need only ask the front desk.