Why Visit Bloomingdale's Department Store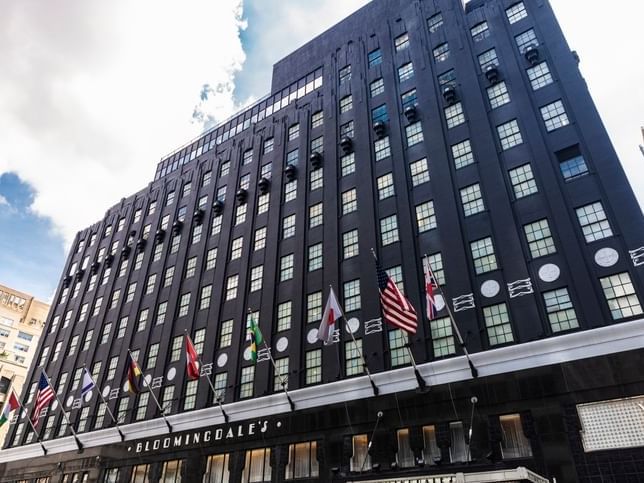 Between Fifth Avenue, the rest of Midtown and neighborhoods further downtown, there are enough places in New York to spend a whole week just shopping. But 12 blocks up from the Hotel is yet one more iconic landmark.
Taking up at whole square block at 59th and Lexington, the flagship luxury department store (and also the company's headquarters) that is Bloomingdale's has existed at its current location in some capacity since 1886. Throughout, the store has dedicated itself to bespoke service, cutting-edge fashion and creating a spectacle.
Befitting the opulence of the Upper East Side, Bloomingdale's is a maze of marble foyers, mirrored corridors, tasteful displays, a coterie of the world's best clothing and the soothing aroma of sophistication. This is the place where fashion magnates like Ralph Lauren got their start, after all. So, regardless of whether or not you make a purchase, a quick stroll through will be worth your time, and you may just find an indelible, avant-garde keepsake while you're at it.
Besides the Bloomingdale's only ten minutes' walk away, interestingly it exists under the same company umbrella as Macy' which boasts its flagship, and equally iconic, store across Midtown at 34th and Broadway if you're in the mood for some more down-to-earth clothing brands. Check out both if you can!