Midtown's Family Friendly Hotel
Flexible and Spacious Rooms to Accommodate Adults Traveling with Children
As a boutique property, the Roger Smith Hotel is the perfect location for families visiting New York City who want a quieter, cozier experience. Conveniently located on Lexington Avenue a few blocks north of Grand Central Station and only a short walk from many attractions (like Times Square, Central Park and Fifth Avenue) as well as family friendly restaurants, we offer a variety of flexible room types to accommodate adults traveling with children at any budget.
For suites, each of our One-Bedroom and Junior Suites can easily fit up to four people with each containing a comfortable, queen-sized foldout sofa and all at an affordable price compared to other hotels in Midtown Manhattan. For our guestrooms, we have a large number of expansive double-bed rooms in the Classic and Deluxe categories, with all offered at highly competitive rates.
Cot beds and baby cribs are available upon request, with cribs offered for free and cots offered at an extra charge of $30 per night. Nearby parking is also available at an additional, discounted rate with the full details here. As well, if needed, adjoining guestrooms or connecting suites and guestrooms can be reserved on a one-to-one basis by contacting us directly.
Family Friendly Amenities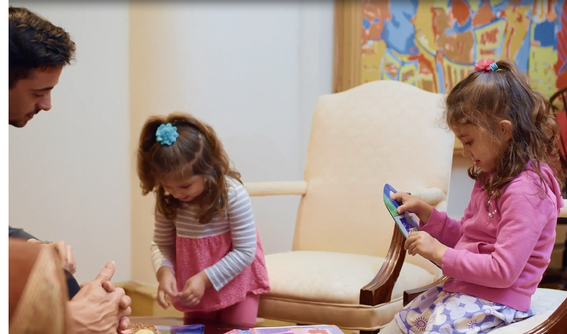 Affordable and spacious rooms and suites
Central location within walking distance of main sights
Numerous double-bed and adjoining rooms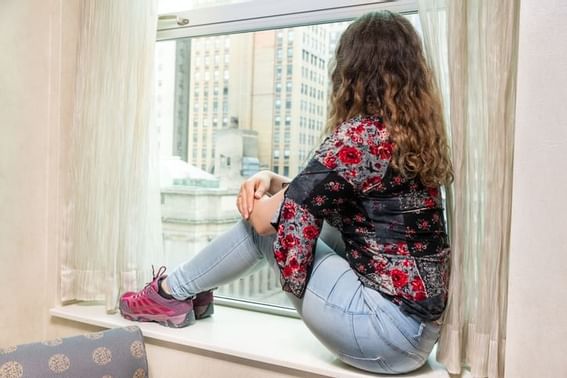 Pullout sofa beds in all suites and junior suites
Quieter, cozier and smaller NYC hotel
Cots and cribs available upon request